Posted by

cafuego

on Wednesday 6 February 2008.
After a few questions on IRC as to what the numbers were on the distro, editor and shell fields for linux.conf.au registrants and a tiny bit of egging on to make me do graphs, here is the first cut; DistroWars, EditorWars and ShellWars.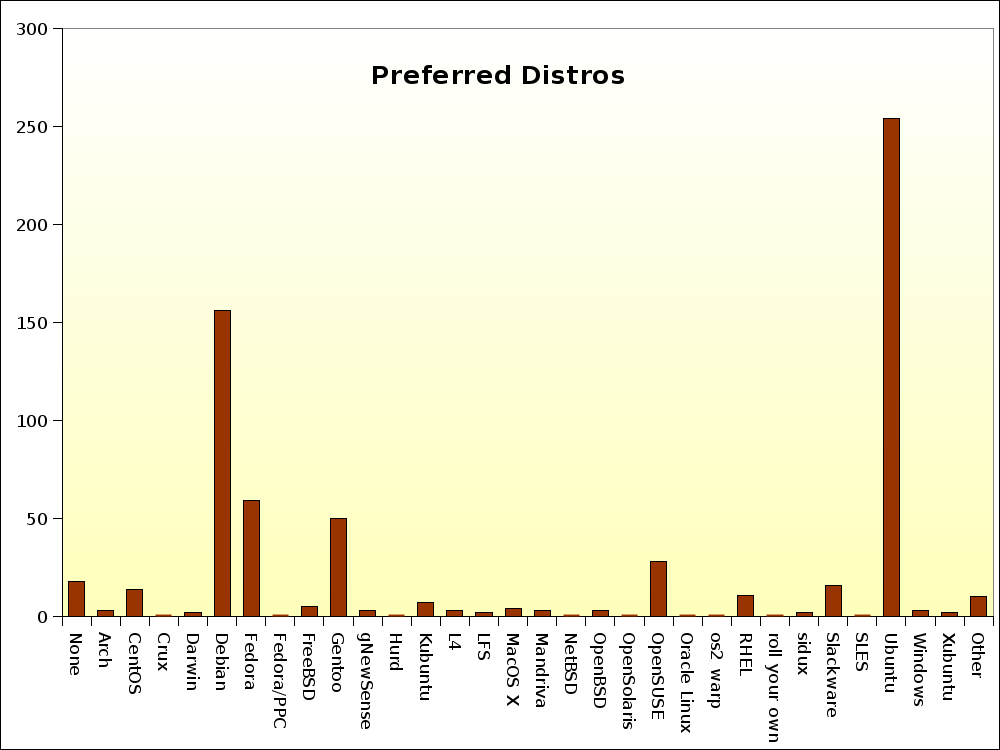 That's a hands down win for Ubuntu and deb based distros in general.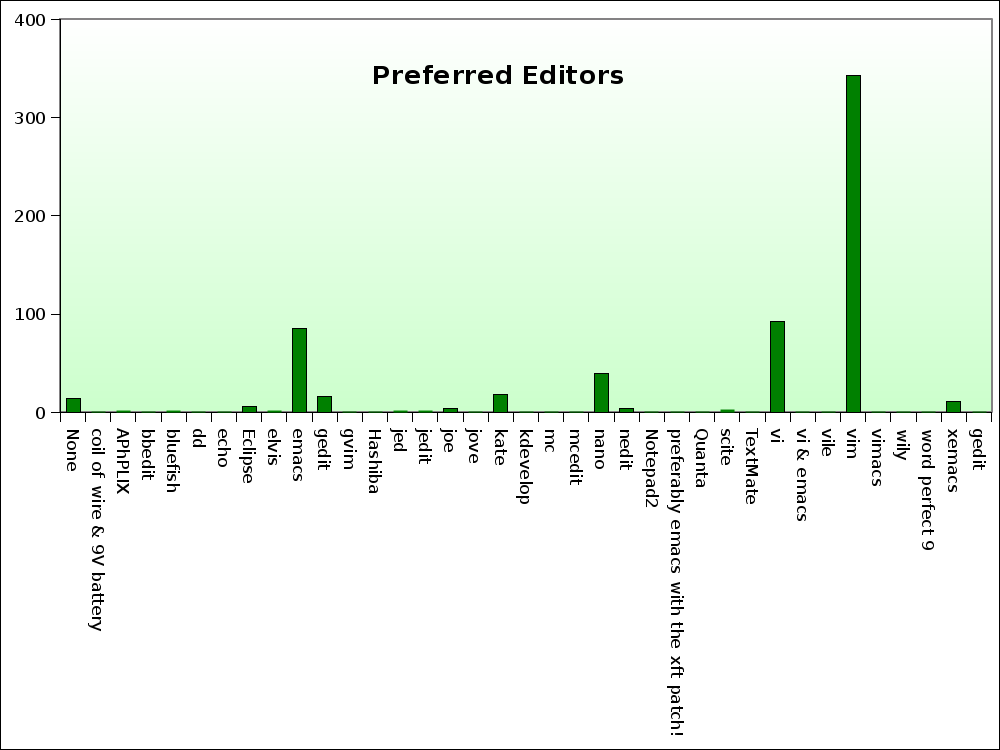 vim ftw. What else is there to say?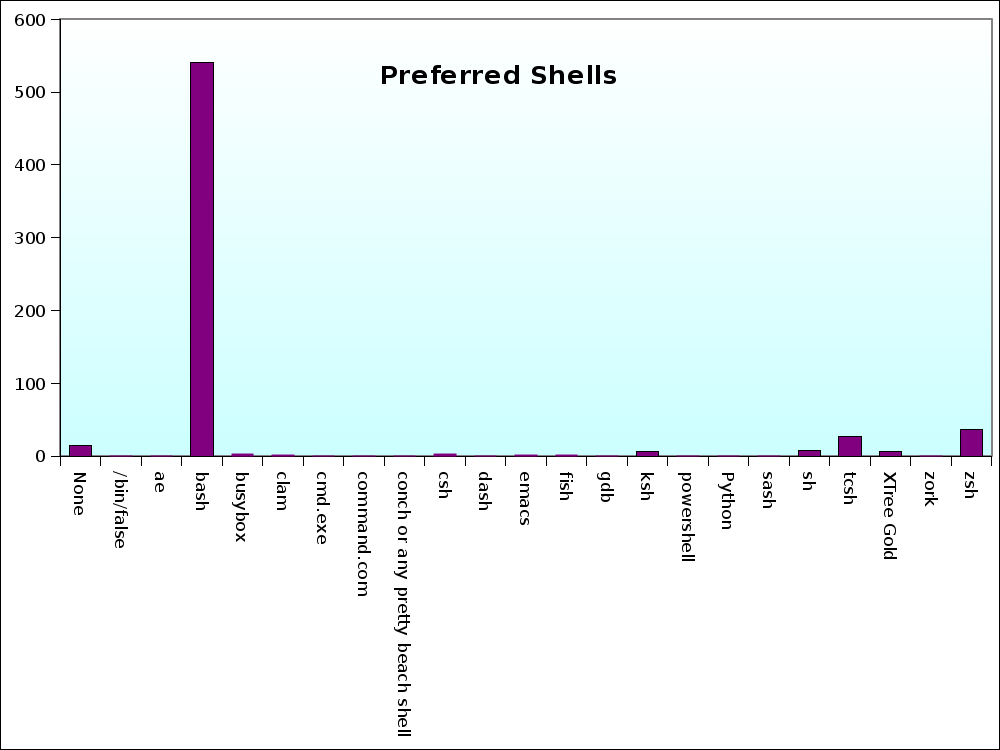 And this speaks for itself. 
Note that on distros and editors, I've had to group a few single entries into 'Other', so that the graph was actually readable.