Posted by

cafuego

on Wednesday 6 February 2008.
After a few questions on IRC as to what the numbers were on the distro, editor and shell fields for linux.conf.au registrants and a tiny bit of egging on to make me do graphs, here is the first cut; DistroWars, EditorWars and ShellWars.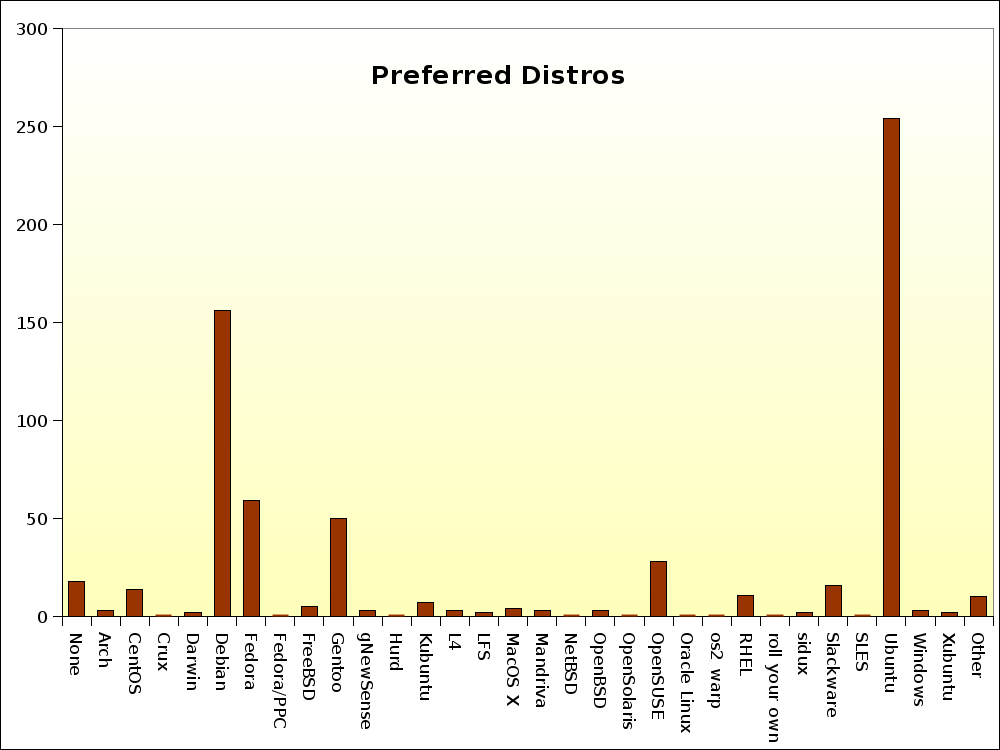 That's a hands down win for Ubuntu and deb based distros in general.